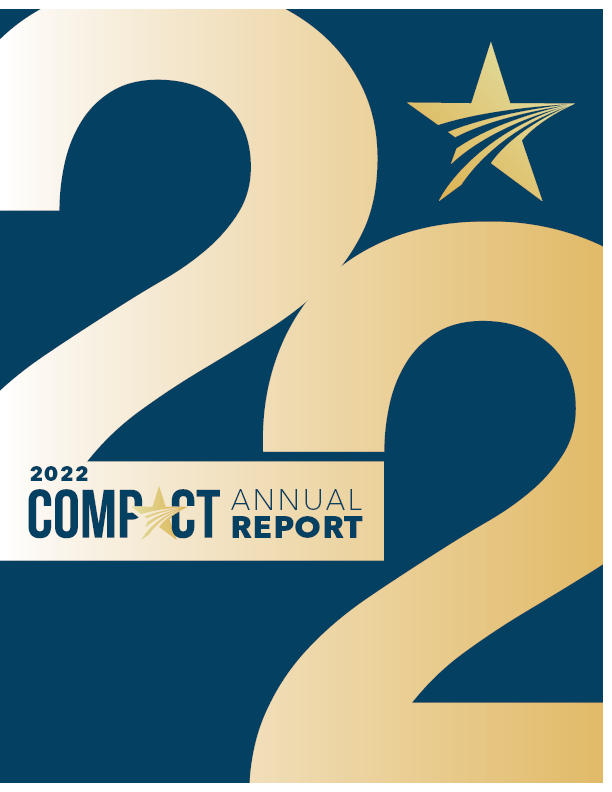 2022 Annual Report
The 2022 Annual Report highlights the continued success of the Insurance Compact as it ends its sixteenth year of operations.

Among the Compact's accomplishments are the adoption of Position Statement 2022-1, framework and operating procedure for permitting the use of Compact-approved forms for non-employer groups that have met the state law requirements to be considered an approved group, and amendments to the Compact Bylaws and the Suicide Exclusion Period of life insurance uniform standards. These actions were implemented in conjunction with the inaugural Compact Roundtables, which are strategic planning sessions where members can hear feedback about the Compact directly from interested parties. Themes from these sessions set the stage for strategic planning in 2023 and beyond.

The Insurance Compact's Annual Report emphasizes the continued progress and success due to the commitment and hard work of the members, their staff, with the involvement of the state legislators, companies, and consumer and industry representatives.
2022 Annual Report